EARN Your POINTS! ~ VIP MEMBERSHIP CARD
Enter The Hummiiverse!
FREE VIRTUAL SHIPPING!
Description
Join Ace, Roxx, La La, Snazzy, and Giggles on a nostalgic snack adventure back in time...
We invite YOU to join the POINTS! Family in the Hummiiverse with some good ol'  cartoon fun.
These Proof of POINTS! Cards serve as invitations into this wacky world and as a way to get past Sugar Corp's Hummiigration Patrol.
So, are you ready to sneak on in with your very own candy-coated character?? 
(we made sure to create 1,941 UNIQUE COMBINATIONS)
Time to FUDGE $#@* UP!
UNLOCKS INCUDE;
~10 POINTS! Packs [$70 Value]
~Lifetime Site-Wide Discounts
~$50 Reimbursement on 2023 Crowdequity Raise
~Partnered Perks/Access
~New Product/Flavor Voting
~Token-Gated Web Experience
~First Class Pass to an Exclusive Holder Chat
~Extra IRL surprises
~Backstage Access to the Hummiiverse Fit Forum
~And much, munch more...
And Now: A Super Long Letter From the Mighty Mascots 📝
Hey there pal,
Today is your fudgin' lucky day!!! Why, you may ask?
Well here at Hummii Snacks we have decided to expand the population of the Hummiiverse by inviting YOU to join us here🤝🪐👪
We were just getting soooo sick n' tired of all these boring, old cartoon mascots spewing the same sugary bulls#$T… 🍭🚫
And that's when we thought it's time to welcome real-life humans in to bring the mighty mayhem 💪⚡
However, there's a catch. (I know, I know. There's always a catch, right?)
Ultra Evil Sugar Corp does not want to loosen its grip & risk chaos on Planet POINTS! 😵‍💫
Therefore, we gotta smuggle y'all in without them becoming aware 👀
Don't worry tho, we bribed Hummiigration Patrol & they will allow entry to all 1,941 POINTS Cards 💰
Each Proof of POINTS! Pass Card mainly replicates existing Hummiiverse Citizens, but with a fun twist of various traits. 🤙
There are even a few extra rare cards sprinkled throughout like; The Time-Traveling Professor POINTS! & the infamous criminal couple Mr. & Mrs. PB Cup 😎
As long as you hold a pass you are guaranteed a (somewhat) safe entry into the Hummiiverse 🌈 🎟️
~~~~~~
Once you've connected the pass & arrived:
Those with specific traits may be eligible for upcoming partnered perks, & ALL OF YOU will be granted access to a ton of super cool secret offers ...
(which our neurotic lawyer, Larry Licorice, said to not go into too much detail about. Yeah I know screw Larry but we gotta quite literally cover our own candy a$% from time to time)
What we can tell you though is that ALL card holders receive;
- LIFETIME DISCOUNTS (as long as you hold the pass) 💲
-EARLY ACCESS to NEW PRODUCTS 🗝️💥
-INVITE TO MVP CHAT with us & your fellow newfound Hummiiverse human citizens 💬
-And ACTIVE ENLISTMENT in the multiversal battle against Sugar Corp to help create "A Healthy+Yummii Snack Universe!" 🫵⚔️
~
Good luck as you "mint" your Proof of POINTS! Card & travel into the Hummiiverse,
- The POINTS! Family 💯
~~~~~~
[Snazzy has also mentioned some sorta $50 cash kickback to those that follow on and support something called a WeFunder Crowdequity Campaign in 2023…but hey we cannot confirm nor deny that. Apologies but this guy has a pretentious yet generous mind of his own which only mass amounts of money can buy $$$]
~
#BuffBenefits 📈
Munchies 🤪
A lifetime of delicious discounts on the Hummii Snacks website, sneak peaks at future flavors, and voting power on new snacks options + characters.
Media 📽
Interested in telling hilarious accounts from this anamorphic snack world? Well, we're recruiting people like YOU from our community to bring more creative + comedic flavor to the Hummmiiverse Media writer's table.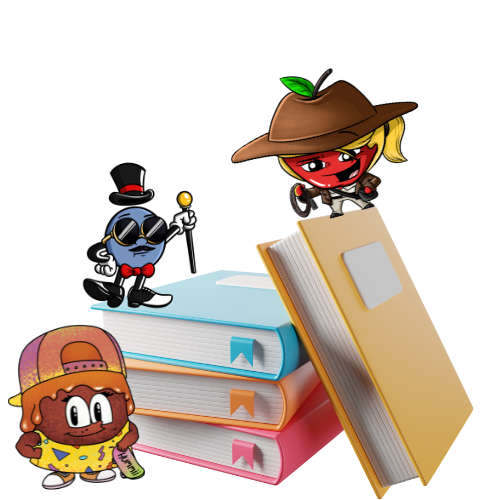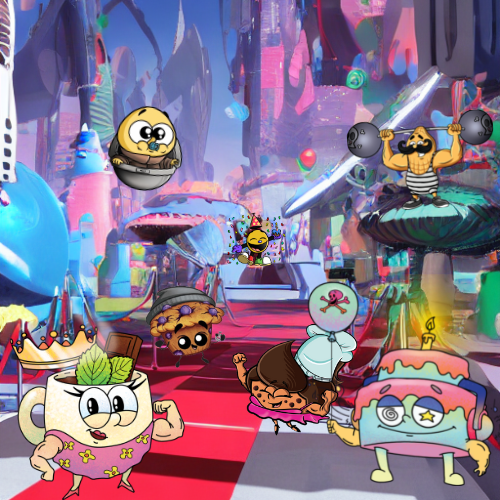 Mayhem 🎉
Who's to say what's possible & what's not when unlocking an interdimensional alliance between real-life humans like you and the mighty mascots of our world. Red Carpet rollouts, Airdrop into the DelciousDAO, The Sweet & Strong Snacktacular Extravaganza of 2023. All of these currently fictitious events may very well become reality as we expand this universe with your help and collaborate with aligned partners...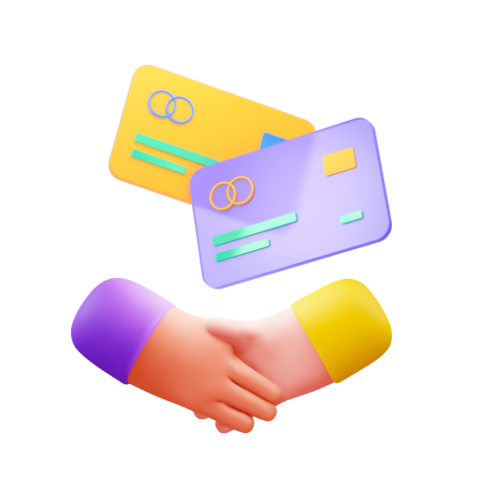 Membership 🌎
With this Proof of POINTS! Card you are granted ACCESS to the FIRST & MOST EXCLUSIVE REBEL CLUB fighting against the evil Sugar Corp. Share your athletic conquests, fight the evil forces of added sugars together, & receive additional perks from allied forces. And hey, we didn't completely wanna use this specific word and sound like a cult, but we had to keep the "M" alliteration thing going as you can surely understand...
Muscles 💪
Say no more. A few of the mighty mascots are rumored to be working on recruiting some FITNESS FANTATICS & providing you access to all the MUSCLEY MATERIALS you've ever wished for.  KNOW ANY GYM OWNERS?!? Well, we may be interested in partnering to provide a unique tokenzied snaxperience straight from the Hummiiverse's very own jacked-up gym: "Roasted"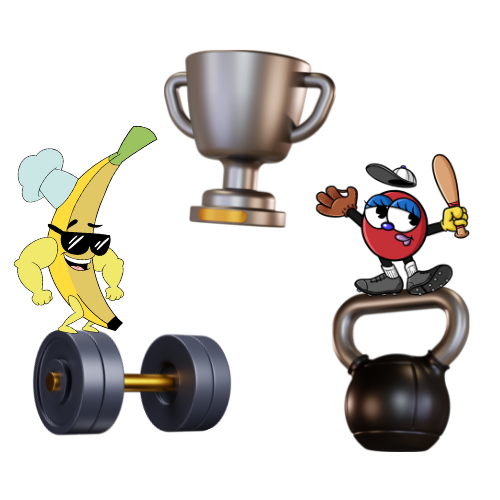 AND MORE...
Yup, you guessed it! This is the cliché cop out that frees all of us up to add even more awesomeness on top of what's already listed.
FAQs
Is this an NFT?
Yes, this is a Non-Fungible Token that's a unique asset secured & contained on the blockchain. This allows verification of ownership and traceability when transferring. Proof of POINTS! Cards are also Nostalgic Funtastic Tickets into the Hummiiverse...we like this version a bit better.
What's a wallet? How do I get one?
If you purchase this without a wallet you will receive an email with details about your account & how to set one up. Otherwise, some simple/easy wallets to start from your smartphone are Trust Wallet and Metamask.
How do I buy this?
First if you have some NFTs already, connect your wallet and see if you are already get a partnered discount.
If you don't have a digital wallet, don't worry! Simply purchase through one of the payment options available & check for an email with further instructions.
How much do these cost?
These can be purchased for a limited time @ $99.99. As more cards are bought, it becomes even tougher to sneak ya into the Hummiiverse leading some increased prices. (up to $199.99)
And will I become a gazillion-aire?
Yes, you very well may become a gazillion-aire but it likely won't be from these Proof of POINTS Cards. Maybe though as we come together & battle vs. Sugar Corp there will be more opportunities to create value!
How many can I buy?
As many as your tiny human heart desires. Just remember that more "recruits" we have enlisted in the Hummiiverse then the more power we have to improve this wacky world. (think of who else may be a good addition and maybe even gift one to them)
Any remaining questions and/or are ya interested in becoming a partner?
Contact Tyler (1st Human to enter the Hummiiverse) @ 518-573-4947 or hit up our main man Hank here.
Drop the Sugar, Not the Fun
High Fiber, Plant-Powered
Healthier Alternatives to Your Favorite Nostalgic Snacks & Candies
F*$% SUGAR!
Drop the Sugar, Not the Fun
High Fiber, Plant-Powered
Healthier Alternatives to Your Favorite Nostalgic Snacks & Candies
F*$% SUGAR!